Source: North Manchester Journal, May 19, 1887, Ad:
CRILL & BAER,
HEADQUARTERS FOR
McCORMICK GOODS
Binder Twine, Buggies and Harness, Carts and Wagons
"Sunbeam" Cultivators, Hay Rakes, Harrows and Plows
Don't fail to see the "SUNBEAM" CULTIVATOR,
IT IS THE BEST ON EARTH.
OPERA HOUSE BLOCK.
---
Source: North Manchester Journal, April 26, 1888
Before you buy a spring tooth harrow go to Crill's implement store and see the new Fastning.
If you want to see a plow that is a plow and a plow that will plow where the rest can't plow go to Crill's and see the Shunk.
---
In 1888 the E.G. Crill Implement Store was located at the northeast corner of Market and Main Streets in North Manchester.
Notice in the photo below the political banners for the 1888 Presidential Campaign: CLEVELAND-THURMAN and HARRISON-MORTON.
Benjamin Harrison won the electoral vote but received fewer votes in the popular vote count in 1888.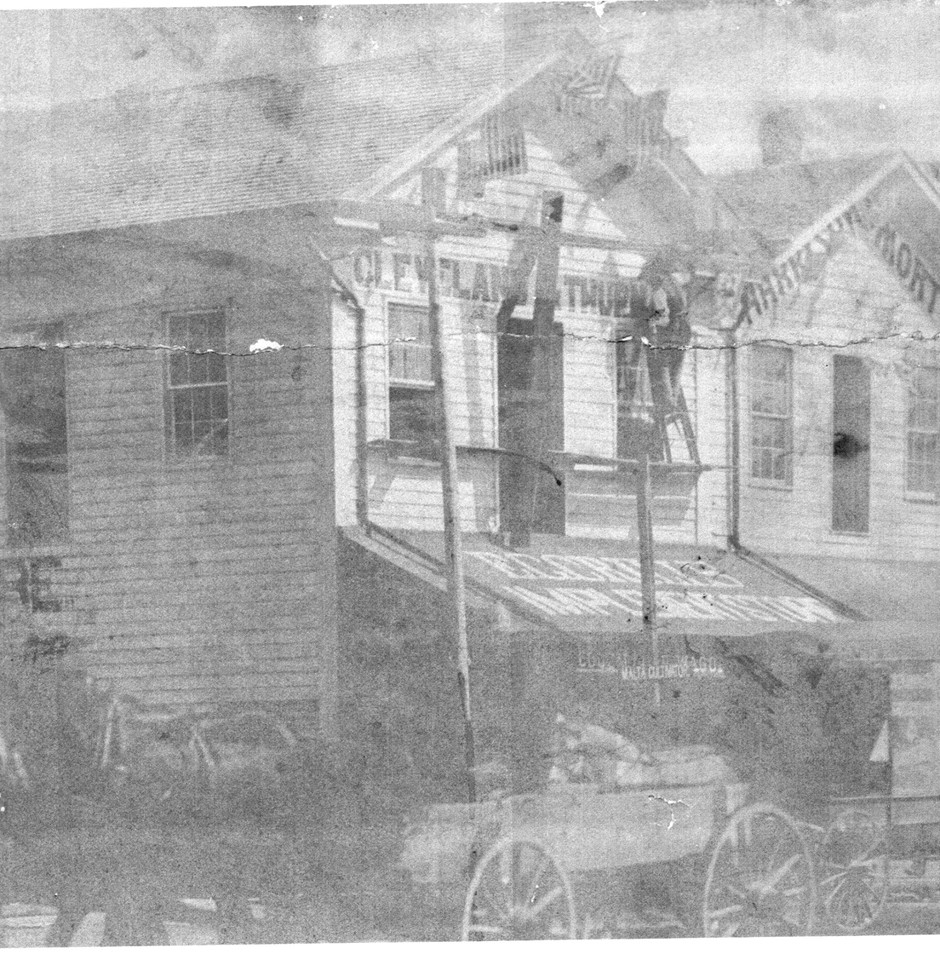 ---