Before the 1890 fire, J.B. Lockwood's tin shop was located in the second building east of Market St., at the "Henney Corner".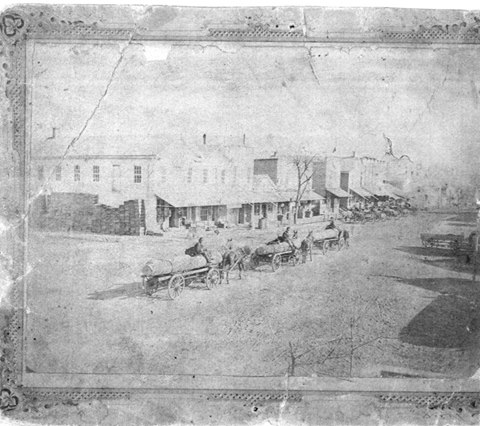 ---
Source: Aurora (1921) Ad:
HOT AIR FURNACES
Satisfaction Guaranteed
J.B. LOCKWOOD
Manufacturer and Dealer in GENERAL TIN WORK
Tin Roofing, Spouting, Galvanized Iron Cornice and Skylights.
Outside Work a Specialty.
Work done in all Parts of the Country.
---