Source: North Manchester Journal, April 13, 1905
Business Bicycles
AND...
Bicycle Business.
Buying a bicycle now is usually a business proposition, because you need one in your business. Nothing can take it's place. If you need a wheel you should buy a good one. "Cheap Skates" won't do. they have been tried.
Crescents, Ramblers, Racycles, nationals and a few others
Have stood the test for fifteen years. We offer them to you today at reasonable prices. Remember Racycles are different from bicycles.
Sporting Goods Store OLINGER & WARVEL
---
Source: North Manchester Journal, September 15, 1910
Excelsior motorcycles are good winners. Did you notice that? Olinger & Warvel sell them.
---
Charles Olinger and Jonas Warvel had the first automobile (Ford) dealership, at 114 E. Main.
---
In 1912 the Olinger and Warvel Ford dealership moved from their Main St. location to 205-207 Walnut Street, just North of where the Post Office is now located.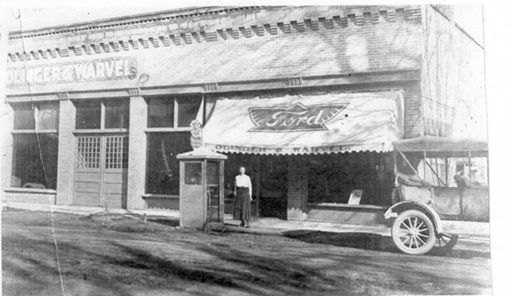 ---
Interior of Olinger-Warvel Ford Garage on Walnut Street, North Manchester.
---
Olinger-Warvel Ford, Tent Sale, Walnut Street, North Manchester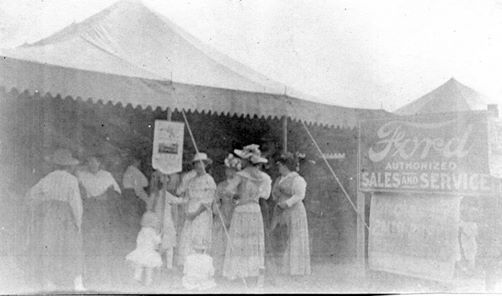 ---