Source: Aurora (1931) Ad:
PYRAMID OIL COMPANY
High Test Gasoline - High Grade Oil
Tires - Accessories - Greases
QUALITY - SERVICE - SATISFACTION
PHONE: 245 N. Manchester, Ind.
---
Pyramid Oil Company in 1938, 106 North Mill St., North Manchester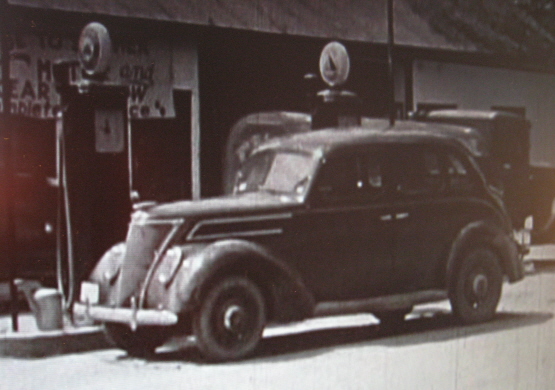 ---
S
ource: Certificate of Business, Wabash County Partnership Book 1 (1941-1985), p. 473, October 7, 1970:
The Pyramid Tire & Rubber Company
Tire and rubber business
106 North Mill Street, North Manchester, Indiana
Charles Everett Willcox, resides at 312 North Mill Street, North Manchester, Indiana
---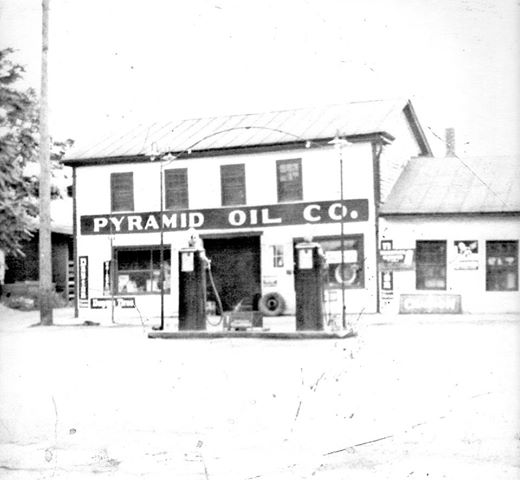 ---
R. Ned Brooks and Donald L. Jefferson, REMEMBERING NORTH MANCHESTER INDIANA IN THE 1930s & 1940s, p. 60--
106 North Mill St. -- In the late 1920s, Paul Hathaway's automobile repair shop and then L.S. Renicker's Implement Store first occupied this address. Ads first appeared June 5, 1930 for brothers Everett Wilcox and George K. Wilcox operating Pyramid Oil Company at this address. They sold gasoline, provided garage service, and home-delivered heating oil. The partnership was dissolved in 1943. Everett kept Pyramid Oil company and George started Central Oil Co at 205 East 2nd St.
---
Source: Ravelings (1952)
PYRAMID OIL COMPANY
North Manchester
Etna Green Peru
22 years of Faithful Service
---