Source: News-Journal
Gilbert Ray Weldy (1924-2008)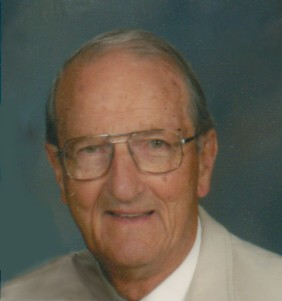 Gilbert Ray Weldy, 84, of North Manchester, Indiana, died at 5:47 P.M., Saturday, December 20, 2008 at Parkview Hospital in Fort Wayne. He was born October 3, 1924 in Milford, Indiana to Allen and Nina V. (Roose) Weldy.

Gilbert married Dorothy L. Garver in Woodworth, Ohio on June 12, 1949. He was a 1942 graduate of Elkhart High School, received his bachelor's degree from Manchester College in 1949, his master's degree in 1952 and his doctorate in 1963, both from Indiana University.
Gilbert's career included teaching high school English and Speech in Merrillville and Kokomo, Indiana. He was a high school administrator 30 years in Crown Point, Indiana, Cuyahoga Falls, Ohio, and Niles Township in Skokie, Illinois. He was also an assistant superintendant in Skokie. He did his college and university teaching at Kent State University, Indiana University, and the National College of Education in Evanston, Illinois.
Gilbert's professional activities included serving on the board of the National Association of Secondary School Principals, and he was a former member of the Board of Trustees at Manchester College from 1987-1992. He was a distinguished contributor to numerous educational publications. He was a member of the Manchester Church of the Brethren; Rotary Club International where he was a Paul Harris Fellow; and a member and past-president of the Manchester Shepherd's Center. Gilbert and Dorothy moved to North Manchester in 2001, coming from Bloomington, Indiana. He served his country in Civilian Public Service during World War II as a smoke jumper in McCall, Idaho and in hospital work in East Orange, New Jersey.

He is survived by his wife, Dorothy L. Weldy of North Manchester; his daughter, Luan R. (James) Harmeson of Sanford, North Carolina; his son, Dan A. Weldy of Louisville, Kentucky; four grandchildren, Megan (Brian) Alexander of Apex, North Carolina, Justin Harmeson of Greensboro, North Carolina, Daniel Harmeson of Raleigh, North Carolina, and Adam Weldy of Lexington, Kentucky; two brothers, Winfred E. (Louise) Weldy of Mechanicsburg, Pennsylvania, and Edgar A. Weldy of Middlebury, Indiana.

Memorial Services will be held at the Manchester Church of the Brethren, 1306 N. Beckley Street, North Manchester on Saturday, December 27, 2008 at 11:00 A.M. The family will receive friends from 9:30-11:00 A.M. Saturday at the church.

In lieu of flowers, donations may be made to Manchester College or the Timbercrest Charitable Assistance Fund.