Press Release Event Date: August 8, 2016
For further information contact Mary Chrastil, 260-982-0672 nmhistory@cinergymetro.net; or marygrace1066@gmail.com
NM Historical Society Presents Schutz Brothers, World Renowned Makers of Working, Training and Show Tack
On Monday, August 8, the North Manchester Historical Society is pleased to host Mitch Schutz in a program celebrating the 70th anniversary of Schutz Brothers in North Manchester, known around the world for their products for working, training and showing horses. The program will be held in the Assembly Room at Timbercrest Retirement Center, 2201 East Street, at 6:40 p.m. There is no cost for the program. The program is suitable for children as well as adults.
You may have heard of halters, reins and leads, but what about cavesons, bosals and Martingales? All are products Schutz Brothers sells. The company simply asks horse people what they want, using only the best leathers and employing dedicated craftsmen who don't compromise on quality. According to the Schutz Brothers, "We do not desire to be the largest producer of horse tack, but rather the top maker of good looking, great feeling, dependable tack!" Their whether your passion is a leisurely trail ride or a pressure packed final go at the big event, SB is building horse tack to make what you do more enjoyable!
From its beginning in 1946, Schutz Brothers has sought the advice of recognized horsemen to assist them with suggestions and testing of current and new products. The horsemen include championship riders, AQUA (American Quarter Horse Association) Professional Horsemen of the Year, trainers of champions, and winners of World and Reserve titles. They generously share their knowledge and endorsements.
Horses are truly a way of life for the family, who use their knowledge and personal experience to craft the best products. Mitch joined the firm founded by father Don Schutz and uncle Dick Schutz. He has enjoyed riding and showing his reining horse, and daughter Brogan has received multiple top tens in in all-around quarter horse events.
Contact the North Manchester Center for History at 260-982-0672, nmhistory@cinergymetro.net for more information.
---
Photographs are from the Schutz Brothers website. Schutz Brothers has given permission to use these images.
<![if !vml]>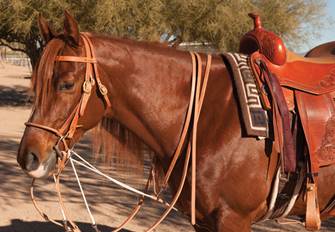 <![endif]> Schutz Brothers Tack.
<![if !vml]>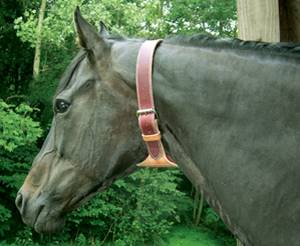 <![endif]>
Cribbing Control Collar from Schutz product line.
<![if !vml]>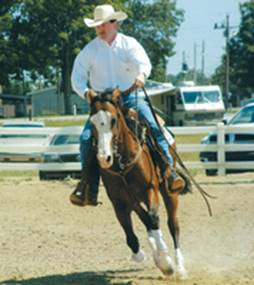 <![endif]> Mitch Schutz on his reining horse.
<![if !vml]>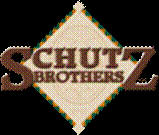 <![endif]> Schutz Brothers Logo.
---