Press Release
For further information contact Mary Chrastil, 260-982-0672, nmhistory@cinergymetro.net; or marygrace@hoosierlink.net
Historical Society to Present Program on "Gettysburg: A Beginning and an End"
As a little boy, Terry Smith spent time listening with great intent as his grandpa Smith told him stories of the War Between the States. The fascination did not end there, and over the years Terry has read, studied, and visited Gettysburg on a regular basis.
The North Manchester Historical Society is pleased to present a program by Terry Smith about Gettysburg and about North Manchester's involvement in the Civil War. The program will take place at 6:40 p.m. on Monday, July 14, in the Assembly Room at Timbercrest Senior Living Community, 2201 East Street.
Smith is a lifelong resident of North Manchester, and has spent much time in recent years researching the 47th Indiana unit which comprised most of the North Manchester soldiers who volunteered for service in the Civil War.
He is a member of the A.L.B.G. (Association of Licensed Battlefield Guides), Friends of Gettysburg, Model T Ford Club of America, and is still an active musician.
His daughter Tess will accompany Terry in the program. She grew up taking yearly trips with her dad, mom, and sister to visit the hallowed ground called Gettysburg. Instead of rejecting these yearly pilgrimages she reveled in the spectacular countryside and fantastic stories that are all part of Gettysburg's three day battle.
Tess is a graduate of International Business College with a degree in Business and Retail Management. After being in the wedding industry for several years, Tess dabbles in event planning and works as an admissions counselor at IBC. Tess is married to A.J. Campbell and lives in Bluffton, IN.
The Historical Society, in partnership with Shepherd's Center, is offering a bus tour to Gettysburg August 26 through 29. A new visitor's center opened in 2013 in honor of the 150th anniversary of the Battle of Gettysburg, so even if you have been to Gettysburg in the past, there will be new things to see. The tour will also visit the Eisenhower Farm and Blennerhassett Island Historical Park. Contact Bernie Ferringer at 982-8734, cell 260-901-0113 or bernievicki@gmail.com if you are interested in joining the tour.
The public is also invited to come to the Assembly Room at 6 p.m. for a meal prior to the program. For those who wish to attend the dinner, reservations must be made no later than noon on Friday, July 11. The cost of the meal is $8.50, $3.50 for those on the Timbercrest meal plan. Reservations may be made by calling Evelyn at 260-982-6777, Mary at 260-982-1813 or the Center for History at 260-982-0672. There is no cost for the program, which is free to the public. All are welcome.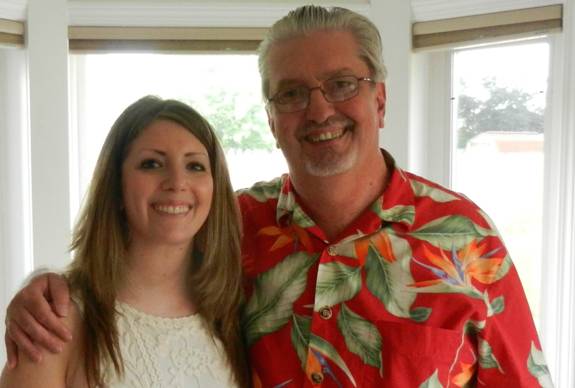 Terry Smith and Tess Campbell
Flag of the 47th Indiana Infantry
Currier and Ives Print of the Battle of Gettysburg