Press Release
North Manchester Center for History Receives $10,000 Grant.
The North Manchester Historical Society was recently awarded a $10,000 grant from the Efroymson Family Fund of Indianapolis for the restoration of the façade of the NM Center for History, 122 E. Main Street. The grant applied toward the $225,000 overall cost of the project.
The façade restoration included removing a c. 1969 façade and restoring the building to it c. 1925 condition. The NM Historical Society worked closely with SRKM Architects and Indiana Landmarks to ensure that the renovation is likely to meet the standards allowing the building to be named part of the North Manchester National Historic District. The Center for History was specifically excluded from this status because of its c. 1969 façade.
A personal foundation of the Central Indiana Community Foundation, the Efroymson Family Fund continues a long legacy of charitable commitment by the Efroymson family in Central Indiana. Established in 1998 by Dan and Lori Efroymson, it funds various efforts to promote the viability of Indianapolis and beyond. To date, the fund has awarded more than 1,600 grants—totaling over $88 million—to improve the quality of life for individuals and families in Central Indiana and beyond in the areas of environment, health and human services, arts and culture, civic and community improvement, and education.
To honor Indiana's 200 years of history, the Efroymson Family Fund is committed to making extraordinary grants to organizations statewide that exemplify Hoosier values, preserve and protect the environment, and stimulate creativity and innovation. To date, the Efroymson Family Fund has invested more than $2.2 million to important nonprofit partners throughout Indiana who are not only making an impact today but for many generations to come.
The NM Historical Society grant was one of 18 historic preservation grants totaling $150,000 awarded this fall by the Fund.
---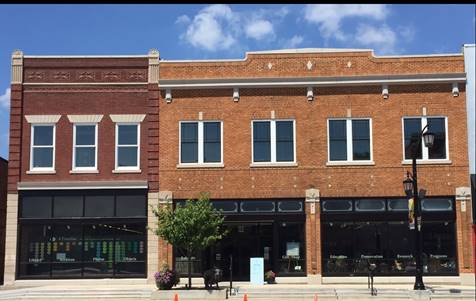 The North Manchester Center for History today.
---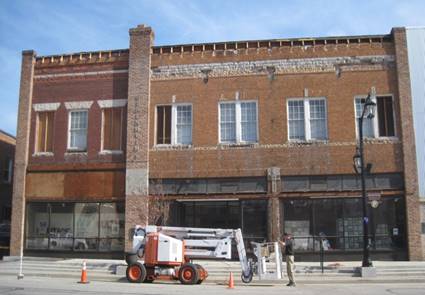 Condition of the Center for History after old façade was removed.
---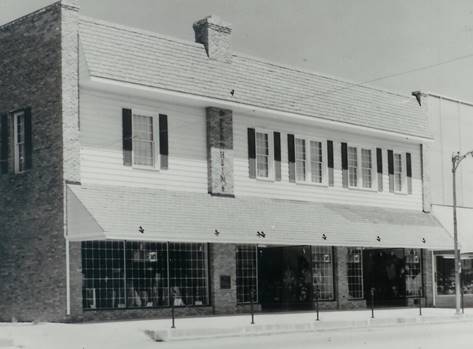 Condition of the building when renovated c. 1969.
---