Press Release Event Date: September 12, 2016
NM Historical Society Presents Indiana Author Andrea Neal
On Monday, September 12, the North Manchester Historical Society is pleased to host journalist, author and educator Andrea Neal in a program celebrating Indiana's Bicentennial. Neal's book, Road Trip: A Pocket History of Indiana, was written to highlight the top 100 stories in Indiana history. The program will be held in the Assembly Room at Timbercrest Retirement Center, 2201 East Street, at 6:40 p.m. There is no cost for the program. The program is suitable for children as well as adults.
Road Trip is a compilation of historical essays with a twist. The book can be used as a travel guide. Neal wanted each event and person in the book to be related to an actual location that people could visit. Each article has an Indiana destination attached: a marker, monument, museum, park or annual event that you can attend or visit to make the state's history come alive.
Besides stories that would be on everyone's list, Neal also wanted to tell stories that have sometimes been forgotten or overlooked, that will "delight and amuse people." The book was inspired by A Hoosier Holiday by Indiana author Theodore Dreiser, published in Indiana's Centennial year, and one of the earliest highway "road books." Neal's book has been endorsed as a Bicentennial Legacy Project by the Indiana Bicentennial Commission.
Andrea Neal is a U.S. history and English teacher at St. Richard Episcopal School in Indianapolis. She also serves as an adjunct scholar and columnist with the Indiana Policy Review Foundation. She worked as a journalist for many years, most recently at the Indianapolis Star, where she served as reporter, assistant city editor, editorial writer and editorial page editor. Many in our area will remember her from her journalism career in Wabash.
Contact the North Manchester Center for History at 260-982-0672, or nmhistory@cinergymetro.net for more information.
<![if !vml]>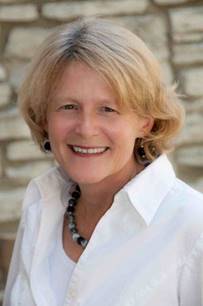 <![endif]> Andrea Neal
<![if !vml]>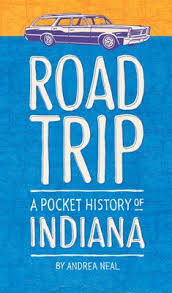 <![endif]>
Book by Andrea Neal which is the subject of the September Program