NEWSLETTER OF THE NORTH MANCHESTER HISTORICAL SOCIETY, INC.
Volume XXVIII, No. 3, August 2011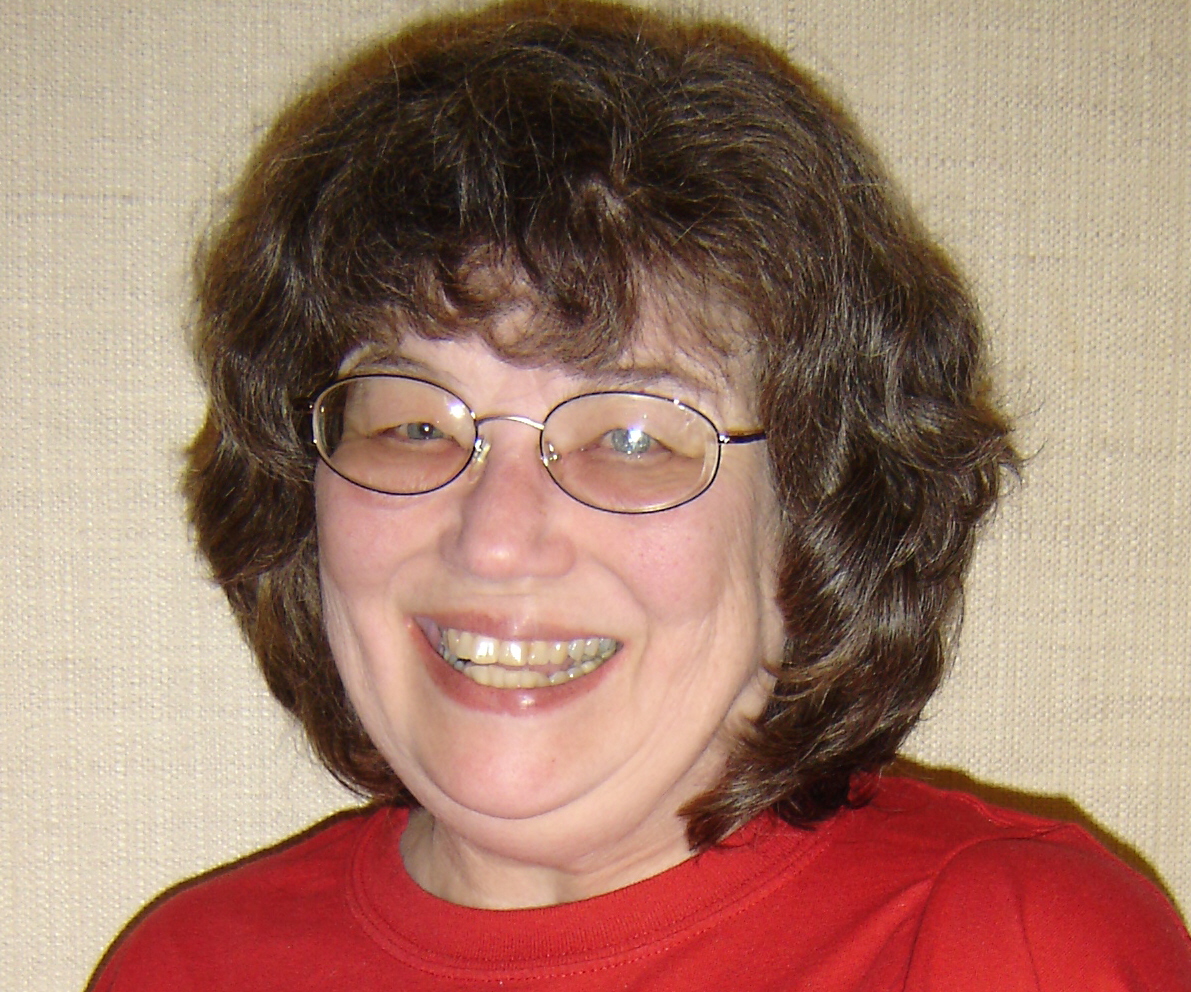 Oppenheim Exhibit at Center for History
By Mary Chrastil, President
A major exhibition on the Oppenheim family and store opened at the Center for History on August 12 as part of the Center's Fun Fest offerings. The Oppenheim Legacy: A Perfect Fit for North Manchester for 125 Years is based on over 600 artifacts and photographs provided in 2010 by Rick Eisenstein, nephew of Phil and Pat Oppenheim, the last owners of the Oppenheim Department Store in North Manchester. When the store closed in 2000, it was the oldest family-owned department store in Indiana. For the exhibit, additional items were added from the North Manchester Historical Society collection.
Mounting this exhibit was a growth experience for the Center for History staff and other volunteers. We tried to do more than just put stuff on display, but instead to tell the story of this influential family and their long time involvement in the community. Scores of photographs were mounted and hung; hundreds of labels were researched, prepared and placed. "Infrastructure" items like display cubicles and screens were built. Three-dimensional items were cleaned and attractively arranged, and over two dozen narratives were researched and written. The following narrative gives a sampling of the variety and amount of work that went into this exhibit.
One section of the exhibit presents the Oppenheim Store and its employees, including photographs of the various times the store was remodeled over its lifetime. This part also includes photos of a 1905 baby contest, and ladies lined up around the block waiting to purchase nylon stockings after World War II shortages ended. [CLICK HERE FOR 1946 PHOTOGRAPH & NEWSPAPER ARTICLE] Biographies of the owners Jacob, Ben, Isaac, Jean, Phil and Pat Oppenheim are incorporated, as well as artifacts from the store when it closed.
Another section displays family artifacts and photographs, including children's furniture, clothing and toys, dining room settings and linens, travel trunks and clothing, family entertainment, and family community service, including military service. On view are items from Phil's run for Congress in 1978 (including radio campaign jingles you can play!) and photographs of the various homes where the family lived in North Manchester, courtesy of Dave Randall and Werking Studios and Kyle and Stacy Trick.
Throughout the exhibit are narratives about the family and their interests and community involvement, as well as reminiscences about working and shopping at Oppenheims.
A grant from the Community Foundation of Wabash County enabled us to build large display cubicles that created "rooms" within the larger exhibit space. The cubicles can be moved and used for future exhibits, for example building a display "room" within one of the larger Center for History exhibition areas. Jim Garman, Owen Sommers, and Richard and Althea Miller designed, built and painted the cubicles. Assistance from Terri Michaelis and the Eel River Watershed Project helped us produce the oversize photo prints that add so much to the exhibit. Carole Miller-Patrick helped pick the items to be displayed, and plan and construct the display areas.
The photography exhibit previously in the display area was moved and remounted by Chaz Bellman, Alex Day, Dalton Day, Hannah Thomas and Sabine Thomas. Hannah and Sabine also painted display walls and researched and produced exhibit labels. Alex, Dalton and Levi Richardson helped move artifacts from the collection area to the exhibit area Jeri Kornegay helped us name the exhibit, and Beth Anderson helped prepare displays and, with Owen Sommers, design and build mannequins to display clothing. Steve Lambert assembled the pedal car used by Phil Oppenheim as a child; it's something special, and is currently displayed in our front windows.
Also making contributions were James R.C. Adams, Steve Batzka, John Knarr and Allan White. Mary Chrastil headed the project. Mary, Joyce Joy and Nancy Reed were involved in every aspect of mounting the exhibit and were the key authors of its success.
The Oppenheim Exhibit will be on display through 2012. After that, a major portion of it will become part of the Center for History's permanent displays.
10th Anniversary and Mortgage Burning
On March 26, the North Manchester Historical Society celebrated two happy events. First, we celebrated our ten-year anniversary at the former Oppenheim Department Store building. The Oppenheim store closed in October, 2000. The building was purchased by the Historical Society in December, 2000. The Society had been exploring various options for relocating its collection from the Town Life Center (former Thomas Marshall School) when the building became available. The collection was moved to this site in the spring of 2001.
The new location was of great benefit to the Society and to the community. Rather than having three empty store fronts downtown, interesting and attractive window displays appear three or four times an year. The community has used the building for receptions, reunions, and special events, and the Historical Society happily participates in community events such as Fun Fest, Harvest Festival, and the Bunny Hop.
It was a leap of faith to purchase the structure. Many wondered if the building was too large, thinking that we would never fill it. At that time, the Historical Society had approximately 2,200 items in its collection. Today, the collection boasts of over 23,000 items! During Fun Fest this summer, we were hard pressed to find space for our special exhibits, traveling exhibit, movie screening, entertainers and bake sale on the main floor. Collection storage and administrative space take up the upstairs, and we are starting to explore the lower level for additional gallery space. We have had no problems filling the building! And we are very pleased that the community trusts us to conserve, interpret and exhibit their treasures from the past. Special thank you to the Harold and Eleanor Miller family for their donation of 1,200 farm-related artifacts in 2009, and the family of Phil and Pat Oppenheim for the donation of over 600 artifacts from the family and store in 2010.
The second thing we celebrated was burning our mortgage on the Oppenheim Building. Our final mortgage payment was made in January, 2011. President Mary Chrastil noted that she had often heard of mortgage burnings, but had not experienced such a ceremony personally. She then lit up a copy of the paid up mortgage for all to enjoy. The NM Historical Society now owns the building free and clear, in only ten years and one month. Thank you to all who have contributed to our efforts, with a special thank you to the Paul Speicher Foundation.
Opera Curtain to Be Restored
The North Manchester Historical Society is very pleased to announce that we have received a grant of $2,000 from the Community Foundation of Wabash County to help with the restoration of a rare Painted Theatrical Backdrop in our collection. We commonly refer to such backdrops as opera curtains.
The curtain was donated by J. P. Freeman. We contacted the Indiana Historical Society for information, and they referred us to textile conservator Jennifer Hein to get an estimate for the restoration. She told us something very interesting. Painted theatrical backdrops are very rare! Because they are painted on fabric and because they were often folded up or rolled up, they were prone to cracking, rot, mildew and mold. She told us she knew of only one other organization in Indiana that had a backdrop; we have since learned of two others. Based on photographs, she thought ours was an excellent example based on the quality of its artwork and the brightness of its colors.
The grant will cover a portion of the $6,500 cost to stabilize and restore the backdrop. We have also received a private donation of $1,000 toward the project. We hope to bring Jennifer Hein to North Manchester this fall to begin the project.
Since we have this unexpected treasure in our museum, we decided to make it the centerpiece of our programming for the coming months. Ms. Hein has agreed to allow the general public and high school and college art and history students to observe her work on a limited basis. Watch for announcements on when the observations are scheduled.
Next spring, when the opera curtain restoration is completed, we plan on a series of programs centered around it. Sample programs may include performances by historical interpreters and opera students, lectures on the businesses listed on the opera curtain, and lectures on the North Manchester Opera House and performances held there, and a lecture on the Chautauqua Movement in the 19th and 20th century.
By the way, as rare as the opera curtain is, we have the good fortune to have TWO of them in our collection! You have no doubt seen the one on display, which could use some conservation work, but which is in good condition overall. Charles Boebel wrote an informative article on this curtain published in local newspapers last fall. Who knew that the opera curtains were so rare, and who would have believed that we have not one, but two, of them!
Traveling Exhibits
The Center for History is taking advantage of a wonderful program offered by the Indiana Historical Society. The IHS gives not-for-profits the opportunity to display exhibits on topics of interest in Indiana History. Their list of exhibits includes over 20 different choices. Three exhibits can be displayed every year for free, and the Center for History is scheduling the maximum. The exhibits can be booked for approximately one month.
Our first exhibit was displayed in March, and featured The Care and Identification of Family Photographs. Because the exhibit was a two-dimensional display, we decided to enhance it with items we have in our own collection. We found 160 photographs, cameras, stereopticons, and other items! We have tintypes, daguerreotypes, and a rare ambrotype. We didn't know what cartes de visite and cabinet cards were until we hosted the exhibit; but we found we had some in our collection! In fact, we had an example of every item mentioned in the exhibit. The exhibit that we added worked so well that we decided to keep it on display. You can see The Care and Identification of Family Photographs at the Center for History through the end of the year.
We just finished our second traveling exhibit of the year, Indiana Through the Map-Maker's Eyes. To enhance the 20-panel display, we exhibited maps and globes from the NM Historical Society collection. Although the traveling exhibit is gone, the maps and globes are on display in our front windows through October. They include some interesting Sanborn maps of North Manchester, originally made for insurance purposes but now a treasure trove of information for historical research.
This year's final traveling exhibit will be on display from October 17 through November 18, and will feature the World War II photographs of Indianapolis resident John Bushemi. Our windows will display a salute to local veterans.
The Center for History has brought IHS traveling exhibits to the community before. Some years ago we hosted exhibits on Post Office Murals and on The Auto in Indiana.
We would like the community to recognize the Center for History as the place where these excellent exhibits are available to them on a regular basis. You don't have to travel to Indianapolis to see them. Expect more traveling exhibits next year.
Thomas Marshall House News
This spring, the North Manchester Rotary decided to paint the Thomas Marshall House as its community project. It had not been painted in several years, and chipping and flaking were becoming more and more apparent.
Rotary members and a group of Historical Society representatives met and decided that the logistics of using all-volunteer painters was just too complicated, as it would involve constructing scaffolding and taking it up and down over a period of several weeks while volunteers painted. The most cost effective and simple way to proceed was to do some volunteer work on the house, but hire a professional painter to do the painting. The total cost was a bit over what the Rotary had budgeted, but the job was accomplished with contributions from the Historical Society, a little extra from Rotary, and a great price from the painter, Historical Society Member Jim Mishler. It looks great!
Some of the work was done by volunteers. Rotary arranged to have the house power washed. North Manchester Historical Society member Steven Batzka was in charge of scraping and painting the shutters, which are too delicate to withstand a power wash. Deb and Brad Bauneller from Rotary (and also Historical Society Members) put the shutters back up. We're all set for many more years.
Another Thomas Marshall House project will be taking shape this fall. America in Bloom plans to plant a garden of old-fashioned plants around the house, such as day lilies, peonies, and hydrangeas. An herb garden is also being considered. Watch for fall plantings and spring blossoms next April.
Thank you to Rotary and America in Bloom for adopting the Thomas Marshall House and improving the property. The Historical Society plans to open the house with regular visiting hours in spring, 2012. Our main concerns now are additional furnishings, creating a small exhibit on Thomas Marshall for the house, and securing docents who can provide tours and information during open hours. Your help with any of these areas would be welcome! Call Nancy at 982-0672.
Spruce Up, Clean Up
By Nancy Reed, Director
The opening on March 19, 2011, was preceded and followed by many volunteer hours of cleaning, painting, carpenter work to get new areas ready, moving of showcases and just good old elbow grease. A group of Manchester College students helped us to remove wallpaper and paint the north room. They also assisted in removing the displays in the front windows and removing the tape adhered to those windows.
Mary and Joyce carried most of the load on organizing and supervising this one and several that followed. I was in and out of the hospital with tests and broken wrists (one in November and one in May). [Just so you'll know, I'm all well again and back to work.]
Next came a town-wide clean up day when many of the churches volunteer during Sunday morning services to go about town cleaning up. In our case, a group from the First Brethren Church picked us to help and we divided them among our 3 floors and got a lot done to organize and clean things out. Some washed our display windows, inside and out. Some helped us clean out the garage, and there was much carrying of heavy items to the basement. Another group swept cobwebs, replaced light bulbs and handled the dirty work of sprucing up the basement storage area. A couple of brave ladies attacked the archival storage shelves on the second floor with dusters and a shop vac. We didn't get everything done (as we hoped might be accomplished), but enough that we felt it was a grand success. It might be compared to the olden days when your aunts, uncles, and grandparents did spring and fall house cleaning. Do any of you still do this? As for the rest of it, it will have to wait for another day. Any volunteers?
Activities continue and we're busy planning so much for the rest of the year and for 2012. You would be amazed at what our small staff accomplishes. Stop by to see for yourself. [And bring some friends or family with you!]
Big Bake Sale
2011 was our third year for holding a bake sale as a fund-raiser for the North Manchester Center for History. With so much to do in preparing the Oppenheim exhibits, we found just the team of volunteers to take over the organizational part of putting on a bake sale. Judy Glasgow, Nancy Schuler, Carolyn Reed, Loree Pritchard, Jeanette Lahman, and Bonnie Merritt capably did the phone calling for baked items, getting workers for the sale, and working at the sale itself.
As for the baked items, and I say this every year, they were better than ever! Seriously, the talent for baking has not been lost over the years. The pies were numerous and scrumptious. The cookies, fudge and brownies were hits with the children. Lots of people purchased the snack mixes in individual baggies as they walked by our outdoor table during the Friday night "Cruise-In". Breads, yeast rolls, Danish pastry, muffins and cakes were grabbed up in no time at all.
We started out overflowing three long tables and the top of a long showcase with baked items. By the end of day one, we were down to two tables and by closing time on Saturday, everything was sold. Total profit for the Center for History was nearly $725. All of it will go into our annual fund budget to offset costs of running the Center for History.
Thank you workers: Bea Knarr, Mary Miller, Phyllis Pettit, B.J. Grube, JoAnn Schall, Sally Welborn, Betty Hamlin, Peggy Gilbert, Cass Amiss, Loree Pritchard, Julia Hoover, Arlene Deardorf, Karen Hewitt. Thank you bake sale committee, thank you Barb Amiss, Nancy Tiger and Nancy Schuler for putting in extra hours, and thank you Fun Fest attendees for buying from us. We'll be back next year.
"See Yourself in the Movies" Project
Many of you have seen the 1938 Tri-Kappa movie "See Yourself in the Movies". In case you haven't heard of it, it was film shot by a professional photographer in 1938. The Tri-Kappa group in cooperation with the Business and Professional Women, arranged for movies to be shot on specific days in North Manchester. It was advertised in the local newspaper and the community was urged to turn out and be ready for the photographer to come to their workplace, church, school or business locations.
A few years ago, Jim Adams and Charles Boebel did a voice-over to the originally silent film, by identifying as many of the people as they could. The Historical Society is now undertaking a project to identify even more people in the film and then Jim and Charles will revise the script and add many more individuals.
We held the first of those screenings at the Center during Fun Fest and many turned out to watch the movie and help us with identification. A hundred or more names have already been added.
We plan to meet at Peabody and Timbercrest and with other individuals so some long-time North Manchester residents can help us identify even more folks. If you believe that you could help us, or if you've seen the film and recognized anyone, won't you please call the Center for History at 982-0672 or Nancy Reed at 982-2858 and we will be grateful for your input.
The revised 1938 movie will be sold on DVD, but probably not until next year. Meanwhile, if you haven't seen the movie, but would like to, copies are available for $15.00 by contacting the Center for History. Group showings might be scheduled if you call to arrange it. Do so quickly, because our deadline to cut off the identification process is November 1.
A VERY SPECIAL THANK YOU to Owen Sommers who volunteers his extremely gifted talent of carpentry for so many numerous projects for the North Manchester Center for History. He always comes when we need him. He always has a solution to our dilemmas. He frequently saves us money by making it work with what we have. He is dedicated and gets the tasks done immediately. He wants to help others in
his retirement years and he is always happy and gracious. We couldn't do the projects without you, Owen. Thanks!
YOU CAN HELP. HERE ARE SOME OF OUR NEEDS.
Someone to clean and wax our tile floors with a professional machine. This is heavy duty work. We will supply the products if you will supply the manpower.
Used overhead cabinets (3 or 4) for our small kitchenette.
Volunteer docents for one Wednesday or Saturday each month, between the hours of 10 a.m. to 2:00 p.m. for the Center for History. We will teach you what you need to know. If we had more docents, we could open more days and hours. We like for docents to work in pairs, so bring a friend or we will match you up with another volunteer.
Volunteer docents and interpreters for the Thomas Marshall house. We will need to teach you about the Marshalls and the times around 1850. You will need to be available at least once a month to give guided tours and tell the stories of Thomas Marshall and North Manchester.
Add your name to a list of people we might call to help us: painters, carpenters, those willing to move heavy objects, cleaners, decorators for window and museum displays. We also need someone with excellent computer skills to assist with accessioning artifacts, keeping track of income and expense items on spreadsheets, working with a membership data base, fundraising mailings, and much more. Just call the Center for History to have your name added to our list. This is part-time, irregular work at your convenience.
Volunteer to set up a facebook page for us and maintain it.
We are searching for anyone interested in serving on a committee regarding historic house signs. The current signs are in disrepair and we want to update and replace them. Many more homes deserve to receive a sign and this will need to be researched. Also, the covenants for receiving and keeping a history house sign need to be revised. To volunteer, call the Center.
To volunteer call the Center for History at 260-982-0672 or Nancy Reed at 260-982-2858.
N. Manchester Historical Society to Participate in Pilot Program
The staff and board of directors will be participating in a piloting assessment for the Indiana Historical Society this fall. We were one of a few museums to be matched up with one other similar museum around the state to assess one another. North Manchester has been matched with the Madison County Museum at Anderson, IN. They will be critiquing and learning from us and vice versa. If all goes well, this is a project that will be offered around the state. We feel lucky to have been selected.
News Notes (Joyce Joy in photo)
December – See our special Christmas windows, always grand and colorful. We hope to do a display of dolls from various eras. If you have a collection that you would be willing to loan, please contact Nancy Reed at 982-2858 or the Center at 982-0672.
Tours – we have group tours being booked throughout the year. Would your church group, graduating class, social club, family reunion, anniversary party, or friends and relatives like to see and hear about our exhibits? Ask us about our special rates for group parties. Then call to book a tour with us. We'll be glad to tailor your tour for whatever your time limit allows. It takes a minimum of one-half hour to see everything—fast. An hour is better and 1-1/2 hours will be filled with historic facts and stories that we're certain you will enjoy. Touring the Center for History is a very nostalgic trip. Another part of your tour can be to visit the second floor to see how we archive and store our over 23,000 items and know where they are when we need to retrieve them.
At the request of Manchester College we have added their African Art collection to our storage area. We anticipate getting a grant that will help us restore and stabilize this collection and hope to build a special humidity controlled area in our basement to display these valuable items. We expect the process to take more than a year to complete, so stand by for more details of our progress.
Watch for the release of a new hand-made, DeWitt model car. It is made of wood, is very durable and just right for giving to a child. They may be available for Christmas.
New projects pop up daily. We never know what opportunity is going to present itself, but we look forward to them. They make our museum ever-changing and always interesting.
---
Editor's Note: The first five articles in the early part of this issue were contributed by Mary Chrastil, President of the North Manchester Historical Society. The remaining articles on the activities at the Center were authored by Nancy J. Reed, Director of the Center for History.

In the following article, Robert Weimer recalls the automobiles of his youth. Due to space constraints, his article will be continued in the November issue.
---
Automobiles & Memories
By Robert A. Weimer

Automobiles—or cars as we called them—were an important part of my youth as were trucks to a lesser degree. Memories and images of those cars and trucks are so clear yet in my mind that it seems like only yesterday that I was riding in them.

Some of my earliest memories are of the 1934 grey two-door Ford sedan that Dad had while we lived in Bridgewater, Virginia during the mid-1930s when he was teaching at Bridgewater College. Each summer we drove back to North Manchester, Indiana where Dad and Mom helped Grandpa and Grandma Weimer with their canning factory.

We also drove back to Indiana each year to spend the Christmas holidays with Grandpa and Grandma Weimer, except for the winter of the big snow in 1936. Our trip started as usual that year. My brother Charles and I were in the back of the car with Grandma Jack who spent the winters with us. We wore our caps and heavy coats and had a comforter spread over our laps and tucked around our legs. It got cold in the back of that car. Mom and Dad—also with their coats on—sat in front where it was only marginally warmer. The little, rubber-bladed fan mounted on the steering column was blowing air onto the windshield in front of Dad in an attempt to keep the glass frost free. The heater, that small box on the firewall in front of Mom's feet, put out a feeble flow of warm air. At dusk it began to snow as we entered West Virginia and the higher we drove into the mountains, the heavier the snowfall. Our headlamps made only a small dent in the surrounding darkness. The road ahead seemed to disappear under a blanket of snow.

Finally, Dad stopped, wiped the windshield again with a towel and said, "We can't go on. We must turn around and go home." Slowly, he started back downhill towards Bridgewater. We made it home safely and Dad called Grandpa and Grandma, telling them what had occurred. After a long night's sleep, we gathered together our presents for each other and opened them that Christmas Eve. On Christmas Day, Mom and Grandma Jack rallied; put together a Christmas dinner and thus we celebrated our first Christmas in Virginia. And a few days later when the postman delivered the packages from Indiana, Charles and I celebrated Christmas all over again.

Back in North Manchester, Grandpa Weimer had a big 1932 Ford truck with a stake-sided flat bed that was used at his canning factory. I remember Dad's brother, my Uncle Al, and Grandma's half brother, Uncle Orrie Gamble, coming to Virginia in that big truck to move our household goods back to Indiana in the spring of 1938 when Dad got a teaching position at Manchester College. Our sofa was cross wise at the back of the load and Uncle Orrie rode most of the way back to Indiana sitting on that sofa and enjoying the scenery while we followed in Dad's car.

Uncle Orrie was a latecomer to driving. Uncle Paul, Dad's youngest brother, remembers that as a boy in the late 1920s or early 1930s he rode with Uncle Orrie in the Gamble family buggy pulled by Dandy, their carriage horse. But Uncle Orrie had learned to drive a car by the mid 1930s. After Dandy was retired to the pasture behind the barn, I remember riding with Uncle Orrie and his sisters as he drove to Silver Lake to pick up sacks of chicken feed. He also delivered once a week a can of cream to the Laketon Creamery which was five miles in the other direction on the way to North Manchester.

Uncle Orrie's driving skill was marginal. The four miles to Silver Lake, the five miles to Laketon and the seven and one-half mile to North Manchester were his usual limit. At some point in the late 1930s he was delivering a can of cream and made the right turn from State Route 114 onto the Laketon Road. Unfortunately, he managed only about 45 degrees of that 90-degree turn, and straight he went through the large Laketon Creamery sign that stood at the side of the road. Cream spilled throughout the trunk of his 1937 Chevy. Subsequently, whenever we rode in the back of that car, we would catch an occasional whiff of sour cream mixed with the smell of chicken feed.

Each spring, after spending the winter with us, Grandma Jack returned to her home in Carroll County, Indiana where she always planted a large garden and purchased a flock of chickens to provide eggs and an occasional chicken dinner. Two miles from her house she owned 25 acres of land, inherited from her father, on which she raised a couple of calves and several pigs each year. To get back and forth she had purchased and learned to drive a 1930 Chevy coupe. I well remember helping her fill two large milk cans with water, putting them and some sacks of feed in the trunk, and riding along to feed and water her livestock.

Back in North Manchester, Uncle Al owned four semi-trailers that were used in deliveries for the Northfield Furniture Company. At least one of the cabs had a bunk behind the seats. I remember sharing that bunk with my brother on several trips to Elwood to pick up loads of empty tin cans for the canning factory while Uncle Al and Dad sat on the seat in front.

World War II ended auto production at the beginning of 1942 but the extended Weimer family had a varied fleet of autos by then. Dad had a 1938 black, two-door Chevy sedan that replaced the 1934 Ford. Uncle Al had a 1941 gray and blue, two-door Pontiac. Aunt Mabel and Uncle John Paul had a 1939 black, four-door Buick. Uncle Paul had a 1942 red, two-door Chevy. Grandpa Weimer had a 1941 maroon, four-door Oldsmobile in addition to his big, red 1932 Ford truck and a 1939 dark gray Ford pickup truck.

There was no public transportation within North Manchester and only a daily train on the Big Four Railroad to Indianapolis and a daily bus to Fort Wayne to get you into or out of town. Of necessity, the Weimer families shared the use of their cars. If you needed transportation and your own family's car was in use, a car could often be borrowed from another family member or someone in the extended family would drive you to your destination. [TO BE CONTINUED IN NOVEMBER ISSUE]


<![if !supportLineBreakNewLine]>
<![endif]>