Dr. Daniel M. Marshall with wife Martha Ann & Son Tom, circa 1856
Historical Society to Present "Pre-Civil War Marshall Family Correspondence and Sen. Stephen Douglas" -- Monday, April 8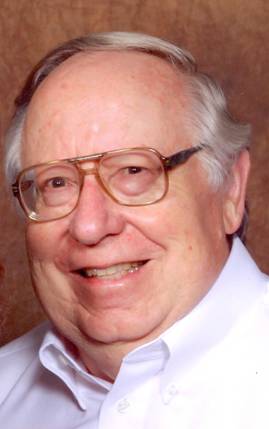 On Monday, April 8, the North Manchester Historical Society is very excited to offer a program by John Knarr, local historian, who will present his original research on the family of Thomas R. Marshall. Marshall was Governor of Indiana 1909 – 1913 and Vice President of the United States 1913 – 1921. The program will take place in the Assembly Room at Timbercrest Senior Living Community, 2201 East Street, at 6:40 p.m.
The information discovered by Knarr includes original copies of correspondence between Thomas Marshall's father, Daniel M. Marshall, and Illinois U.S. Senator Stephen A. Douglas. The papers are part of the University of Chicago's Special Collection of Douglas' papers. They also include correspondence written by two of Daniel's brothers and a brother-in-law. They were written in 1858-1860, the period leading to the Civil War. The Marshalls were fervent followers of Douglas, and their letters are full of references to the important political issues of the day, covering slavery, states' rights, the Kansas constitution and partisan politics. They lived in Indiana, Illinois, Missouri and Kansas, known at that time as "Bloody Kansas" for the violence that arose over whether that territory would be admitted as a free or slave state.
Knarr has been unable to find any references from biographers or historians to the letters. Historical Society president Mary Chrastil praises Knarr for his dedication to local history research. "During the past 10 years, John has researched local history topics in 10 different states, various archives and state libraries, and the National Archives in Washington, D.C. We are so lucky that our Historical Society is able to publish original research through John's efforts. Think about it; that's what state and national publications do!" Knarr has produced research on topics as diverse as the 19th c. Turnbull Wagon in the NMHS collection, the local cigar factory, and the life of Manchester-born journalist Frazier Hunt. "John doesn't just report what he finds; he thoughtfully examines the material and can often document corrections to earlier publications through his original research." Three years ago, Knarr succeeded in locating the gravesite of the Peter Ogan family in Lafayette. Ogan was a founder of North Manchester, and his activities after leaving Wabash County were previously unknown.
Knarr is a graduate of South Whitley High School and Manchester University, with a graduate degree from Columbia University and a Ph.D. from UCLA. He taught history and political science at the university level in eight states. Since 1999, he has operated an internet rare book business and bookstore on Main Street in N. Manchester. John edits the NMHS newsletter, serves on the NMHS board, and is the NMHS webmaster. The website receives between 30,000 and 40,000 requests per month, and will pass the one million mark soon (in April 2013).
The public is also invited to come to the Assembly Room at 6 p.m. for a meal prior to the meeting. For those who wish to attend the dinner, reservations must be made no later than noon on Friday, April 5. The cost of the meal is $8.50, $3.50 for those on the Timbercrest meal plan. Reservations may be made by calling Mary at 260-982-1813 or Evelyn at 260-982-6777. There is no cost for the program, which is free to the public. All are welcome.
READ MORE ON KNARR'S RESEARCH ON THE MARSHALL FAMILY CORRESPONDENCE, 1858-1860